[initial]Fabric/[/initial] Stretchtex Sorbtek body and shoulders, 2 variations with Retro-reflective Glass Beads on Cotton Stretch (mesh) with Glue Coating stripe.  [initial]Characteristics/[/initial] This little number was designed for hot days and fun rides, from a comfy, stretch moisture-wicking fabric in 3 colour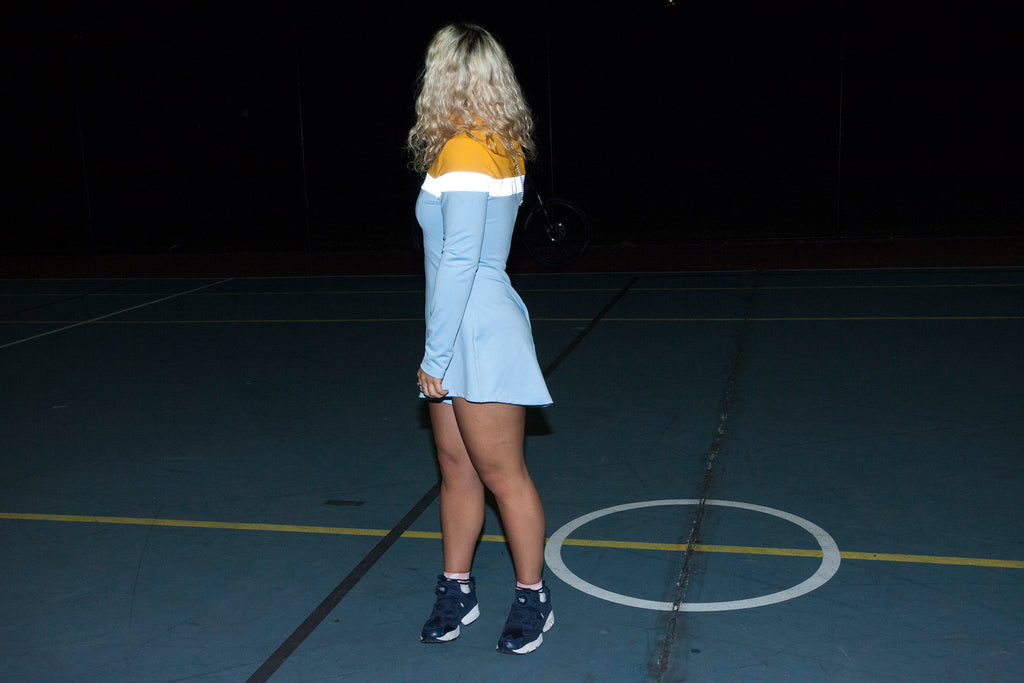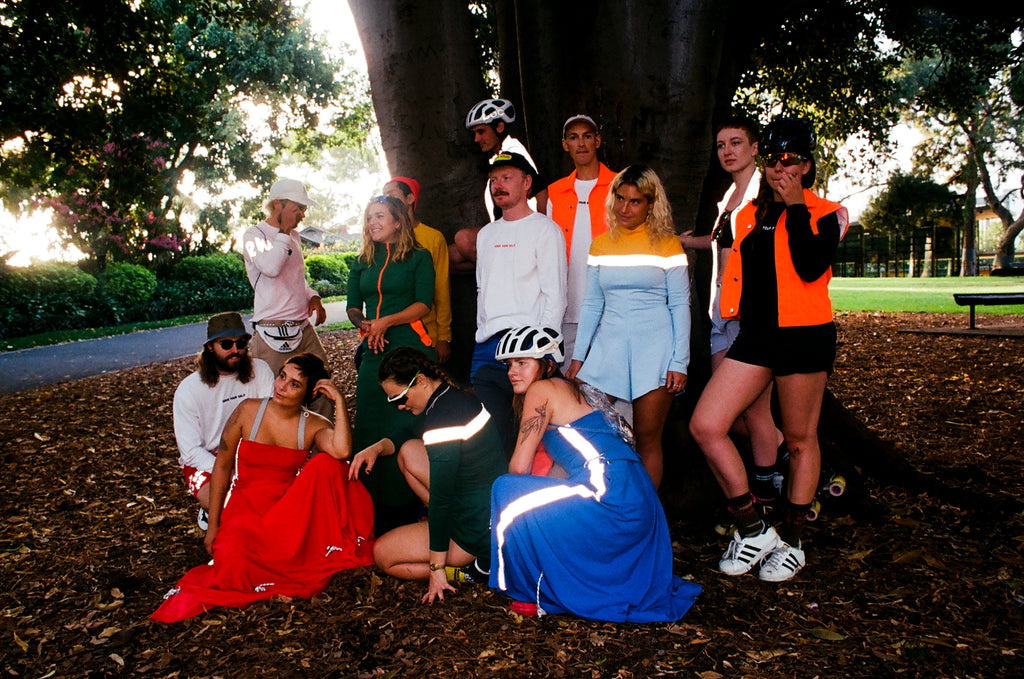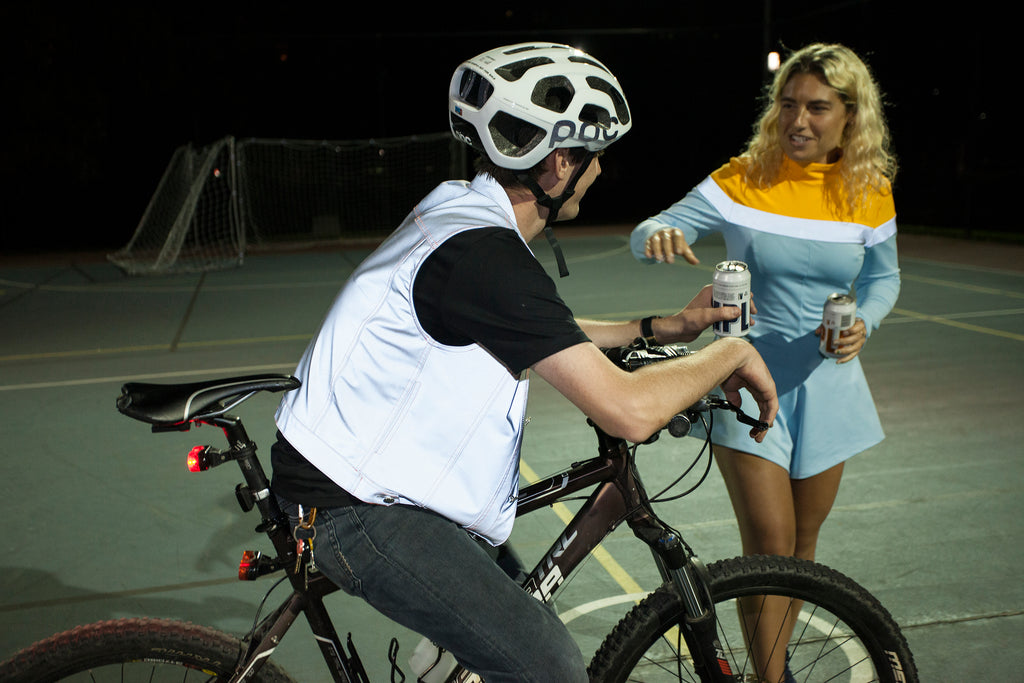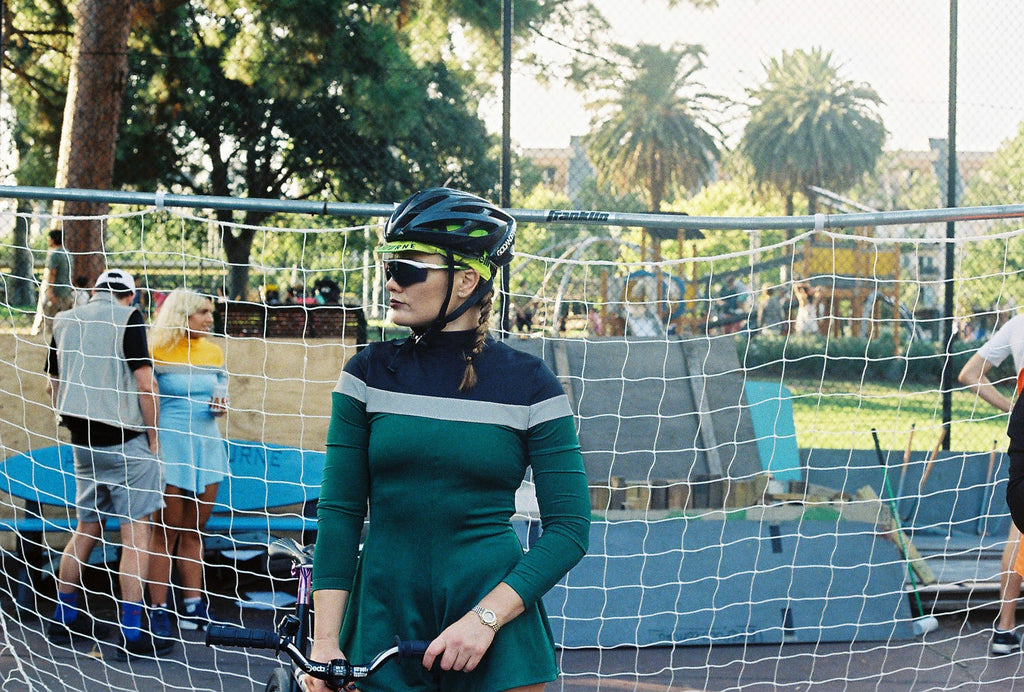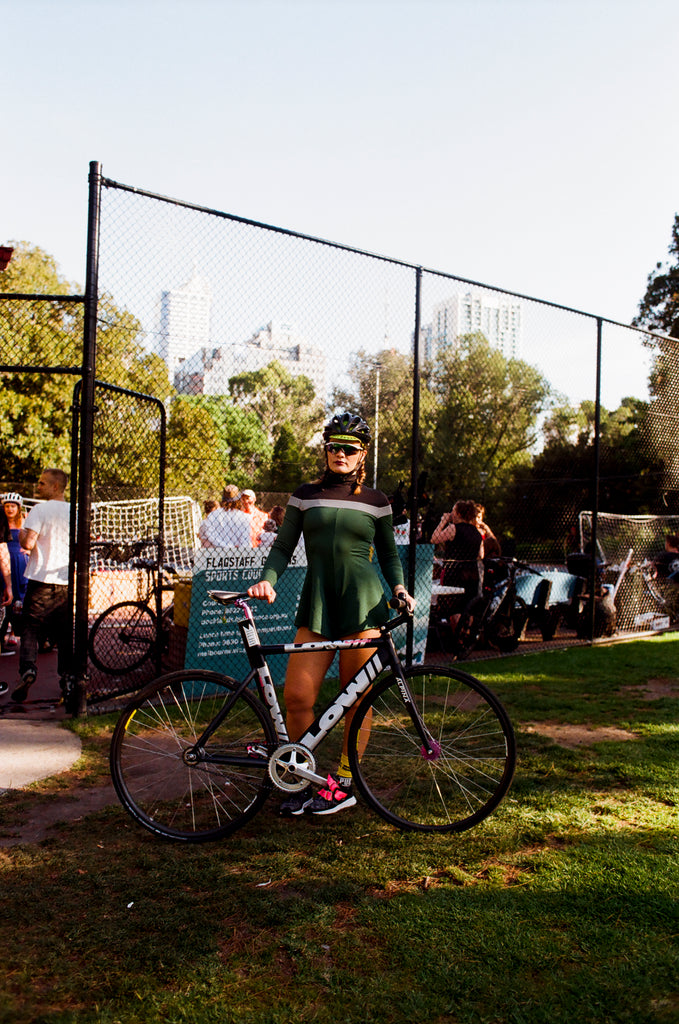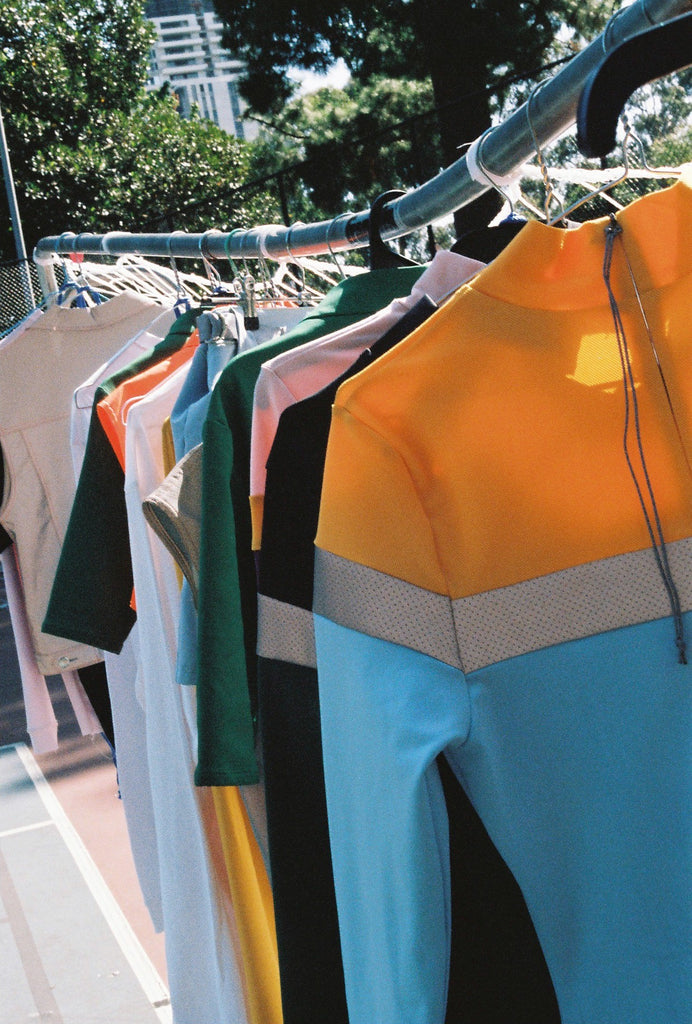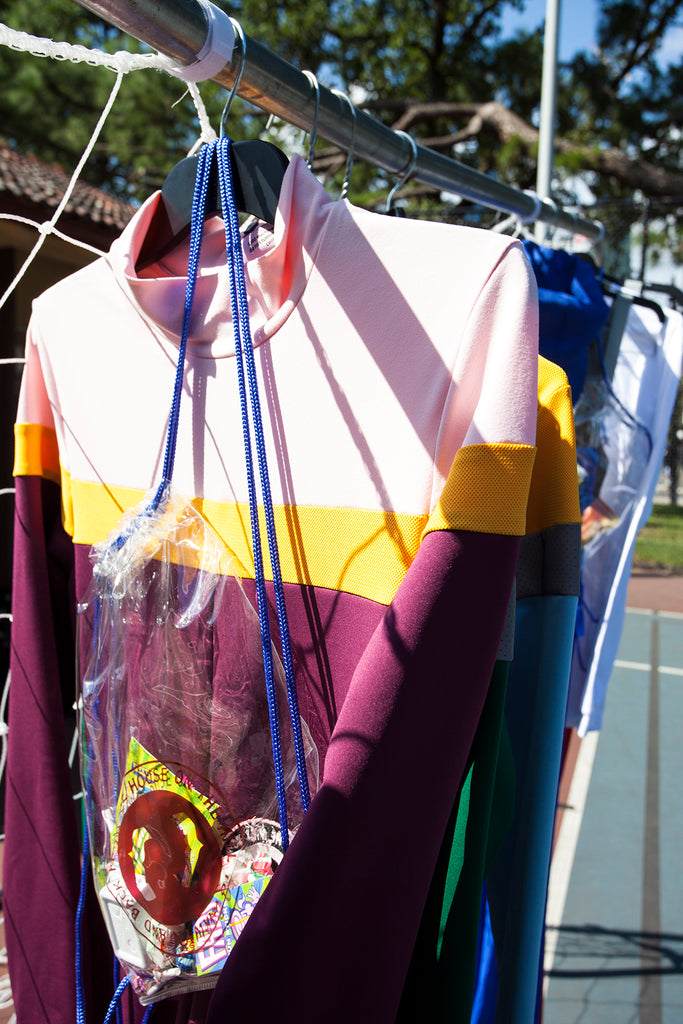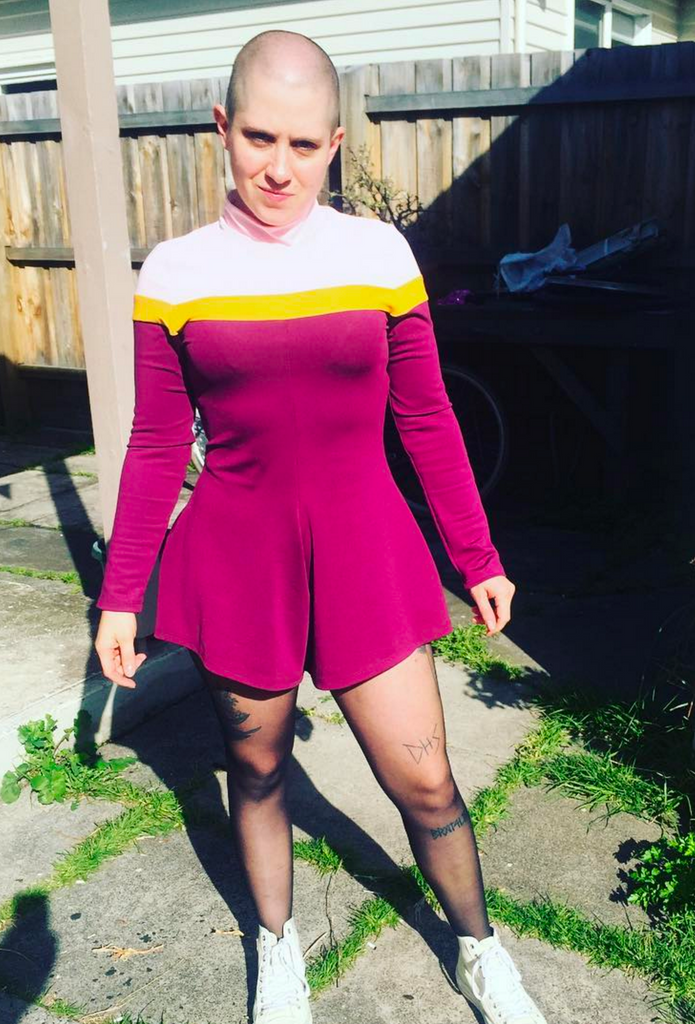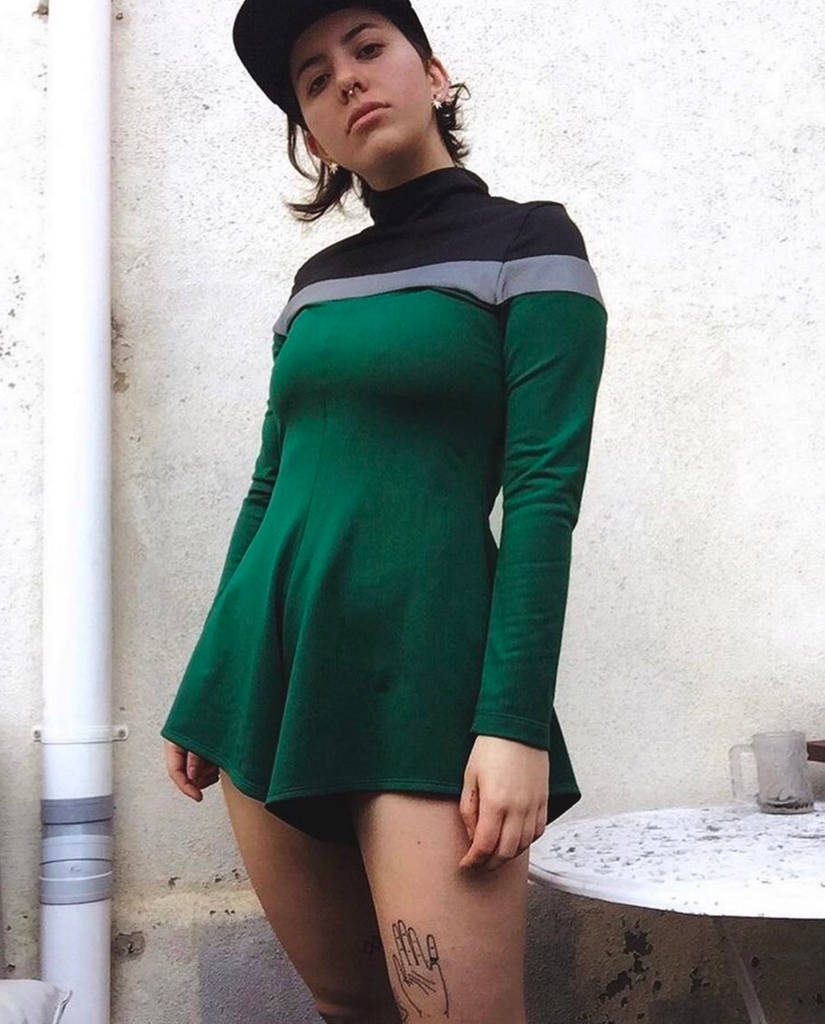 Flying Fox Playsuit
 Fabric/ Stretchtex Sorbtek body and shoulders, 2 variations with Retro-reflective Glass Beads on Cotton Stretch (mesh) with Glue Coating stripe. 
Characteristics/ This little number was designed for hot days and fun rides, from a comfy, stretch moisture-wicking fabric in 3 colour ways. 
/ maroon body with pink shoulders and gold stripe
/ blue body with gold shoulders and reflective mesh stripe
/ emerald body with black shoulders and reflective mesh stripe
Custom zip at back - invisible with reflective cord puller. 
Reflective logo decal on right butt. 
Fit/ Fitted bust to waist and sleeves with loose legs, 80s cut legs (higher at front and dipping at back). Get in contact for a fitting. 
Care/ Wash in cold water separately, dry flat in shade. Do not bleach, do not tumble dry.
MADE IN MELBOURNE