[initial]Fabric/[/initial] PU-coated Polyester Oxford w. Reflective Transfer [initial]Characteristics/[/initial] Kids riding vest, tailored with twin needle contrast stitching. Vests manufactured and embroidered in Brunswick and reflective transfers pressed in a Brunswick East bedroom.  Embroidery reads '3057', where t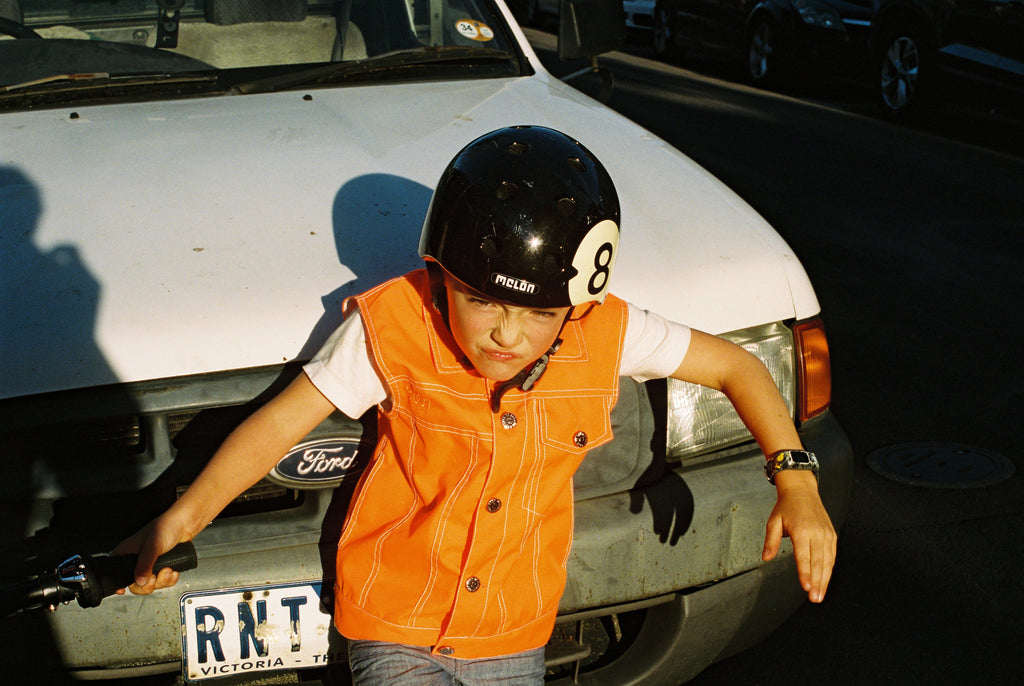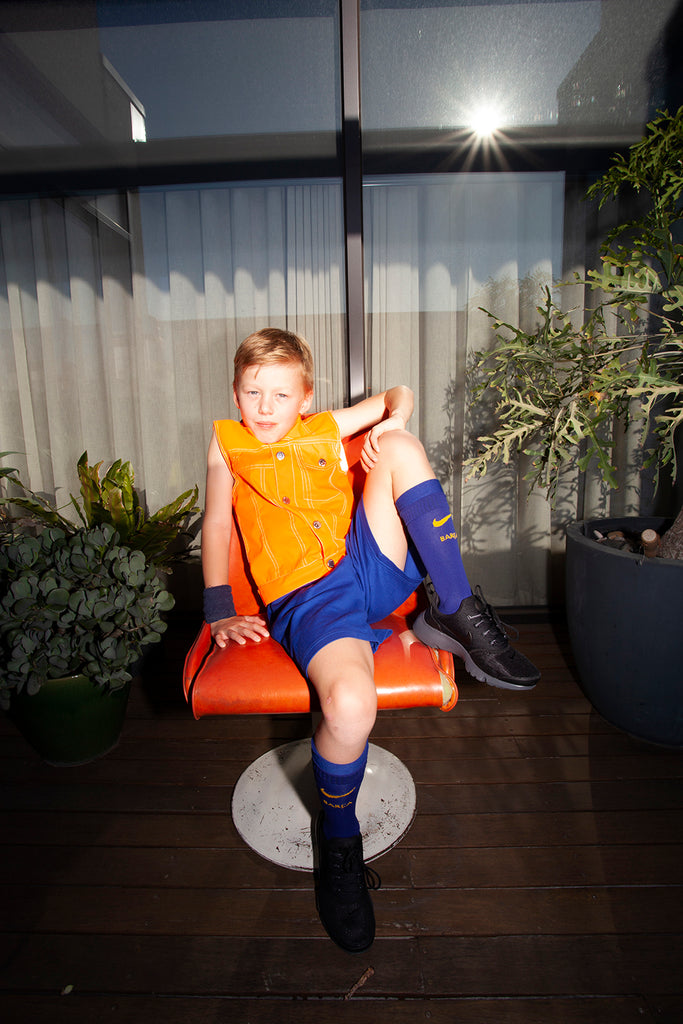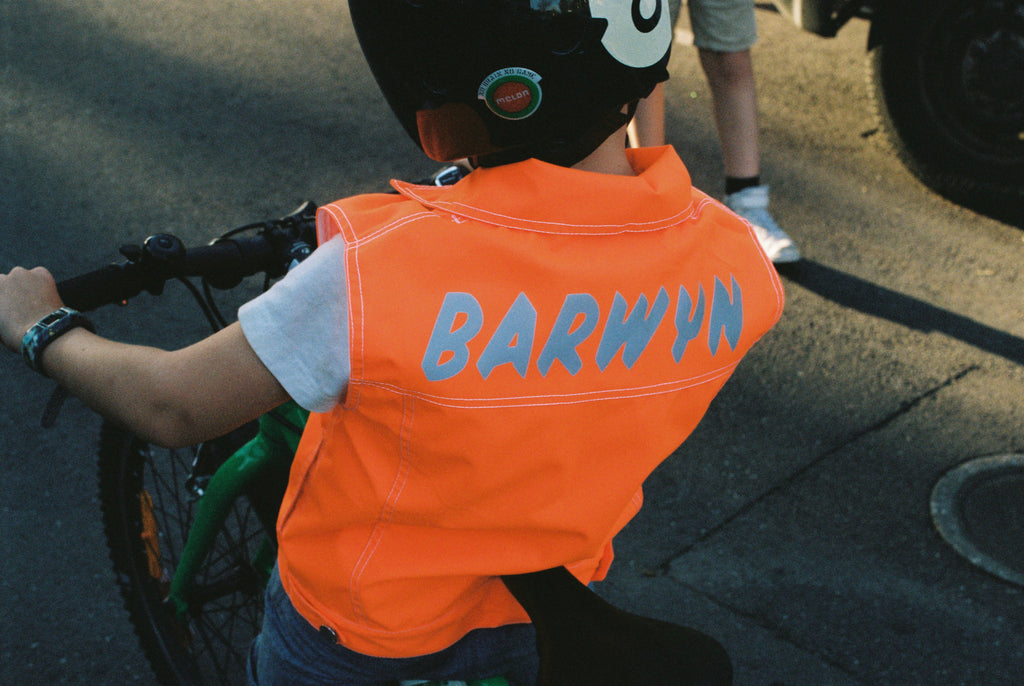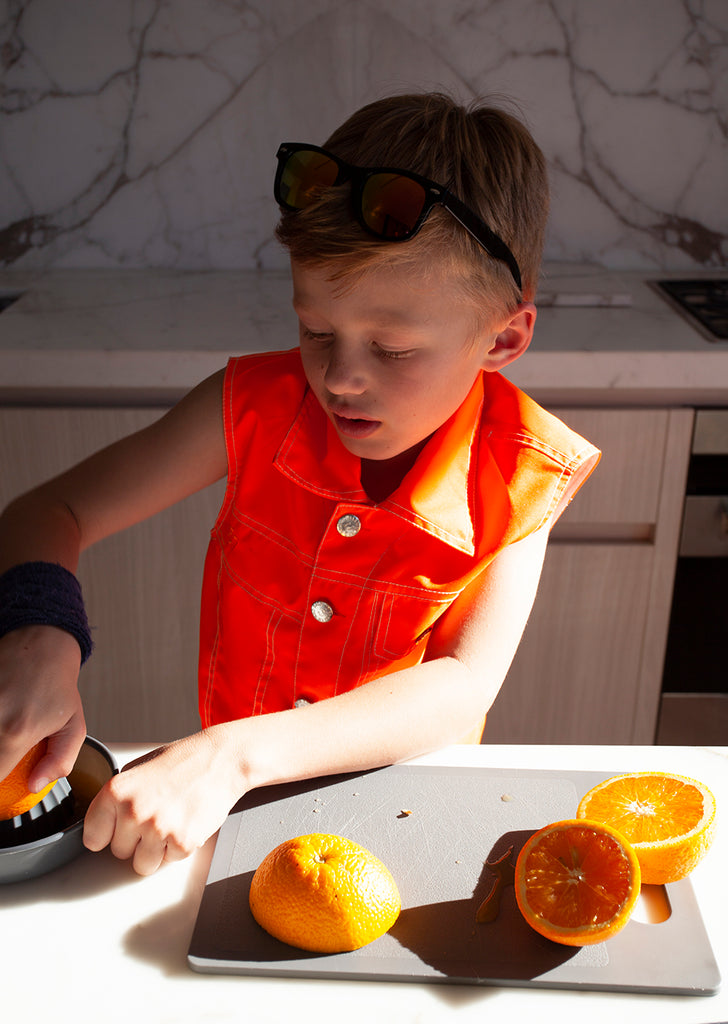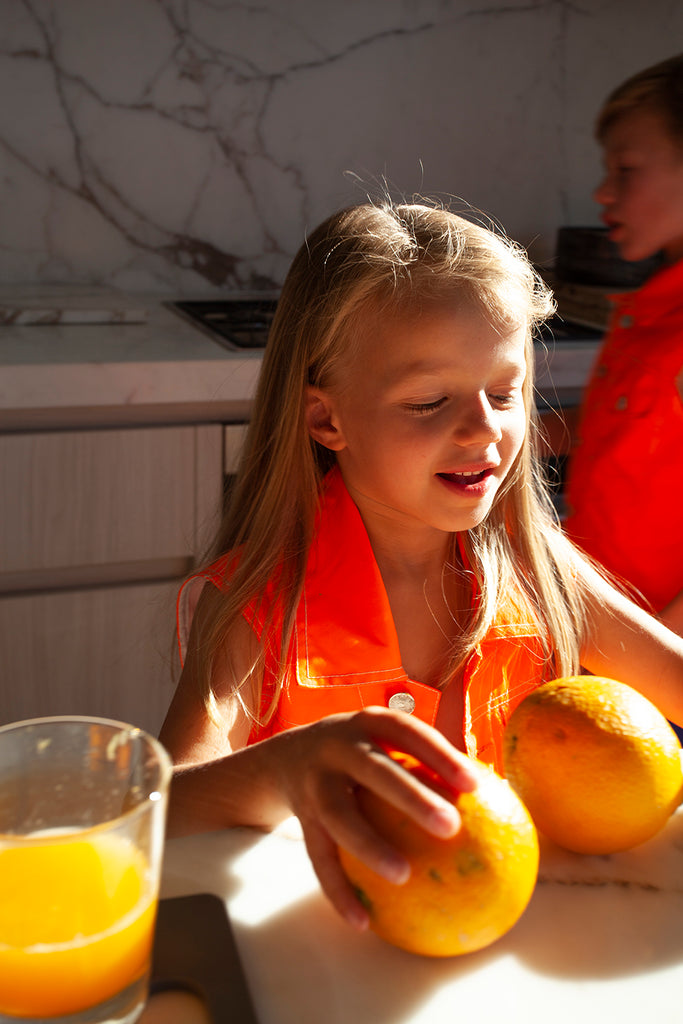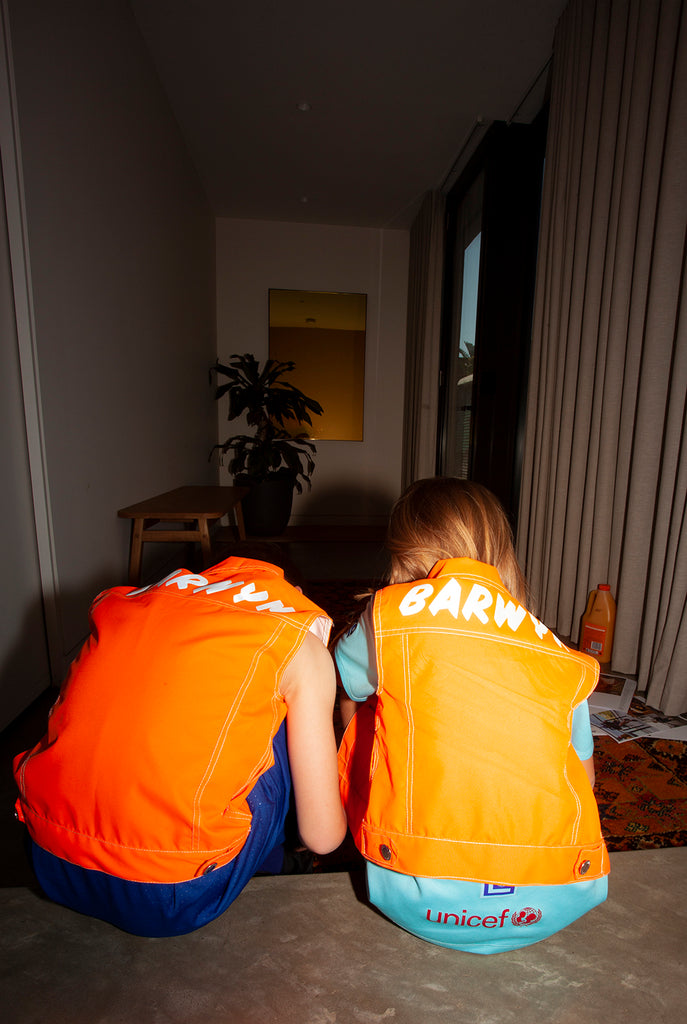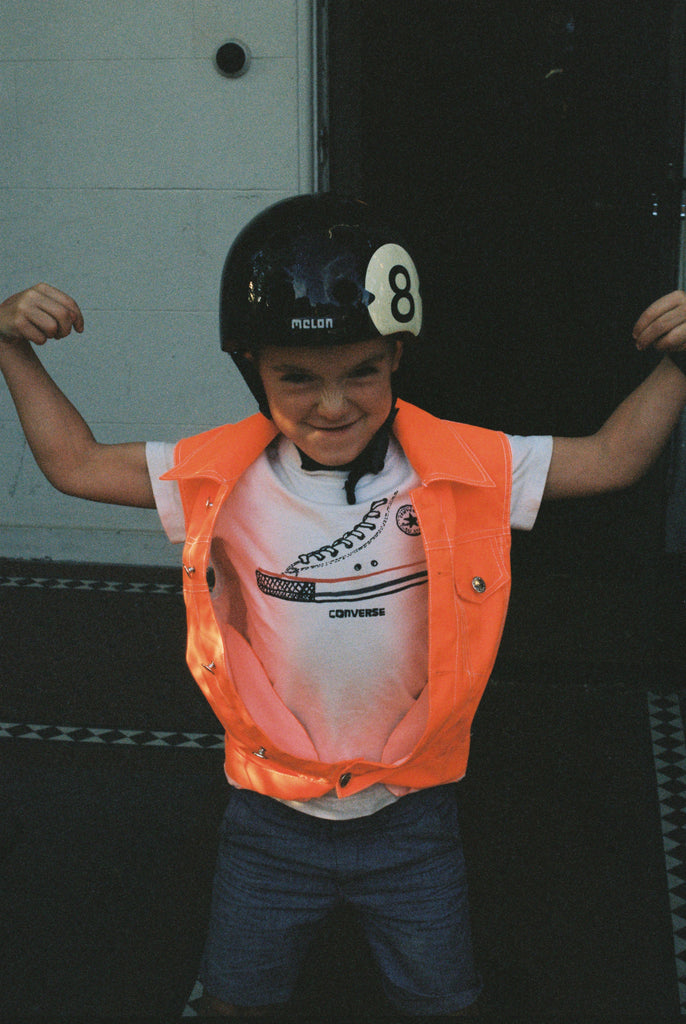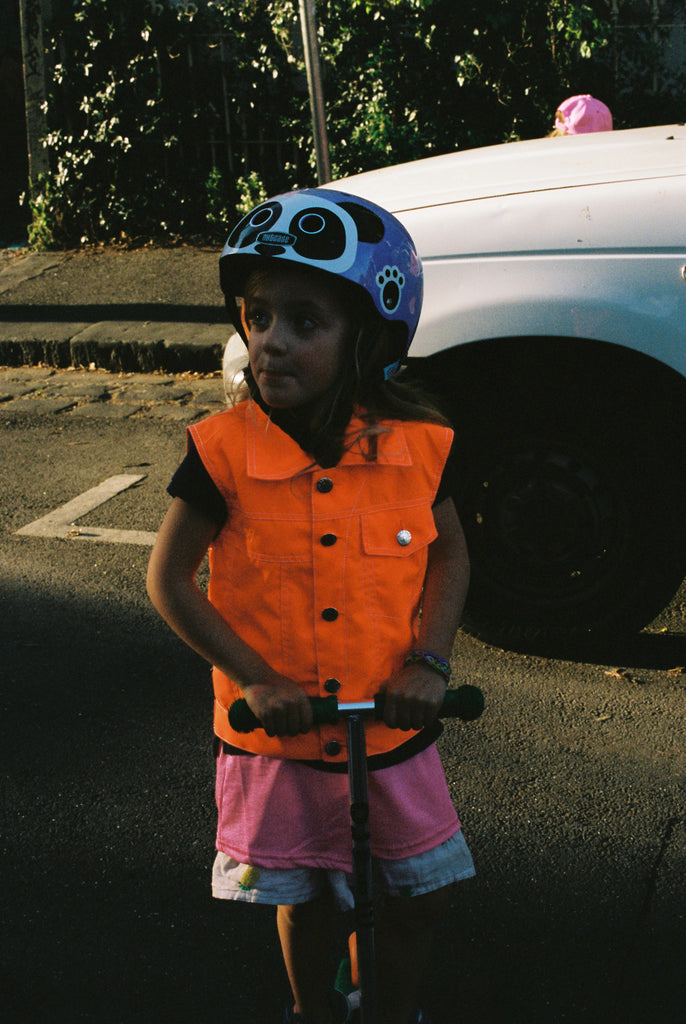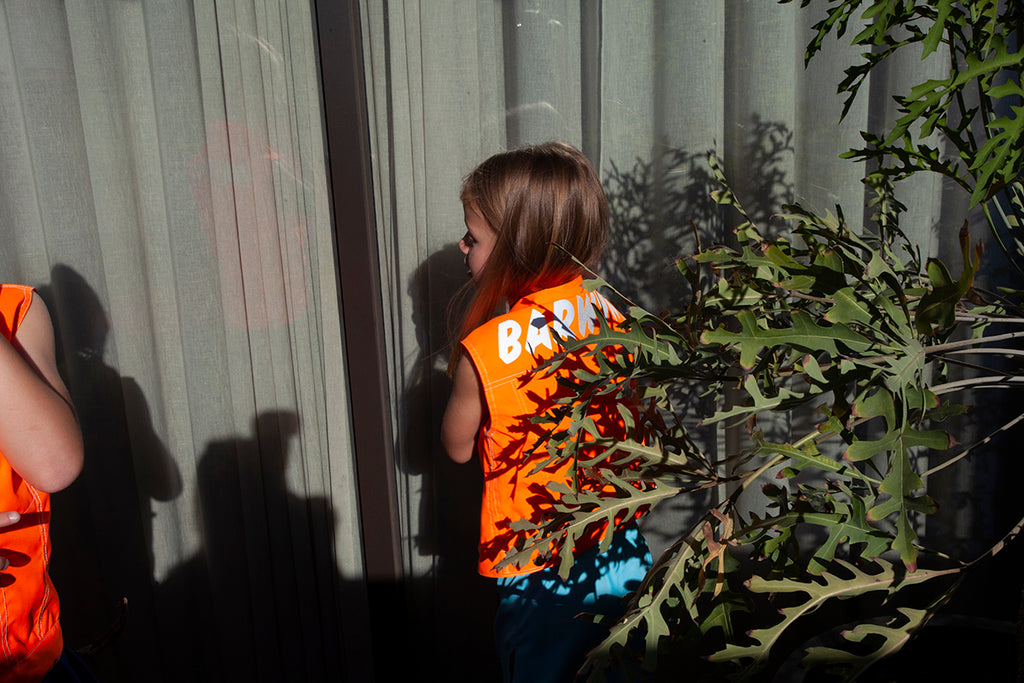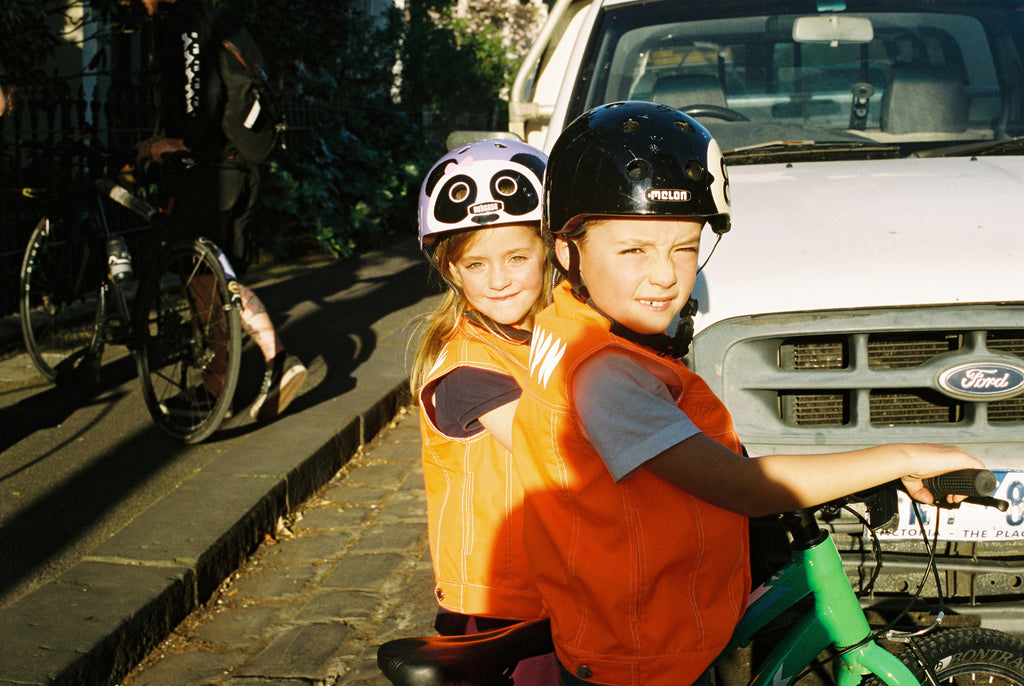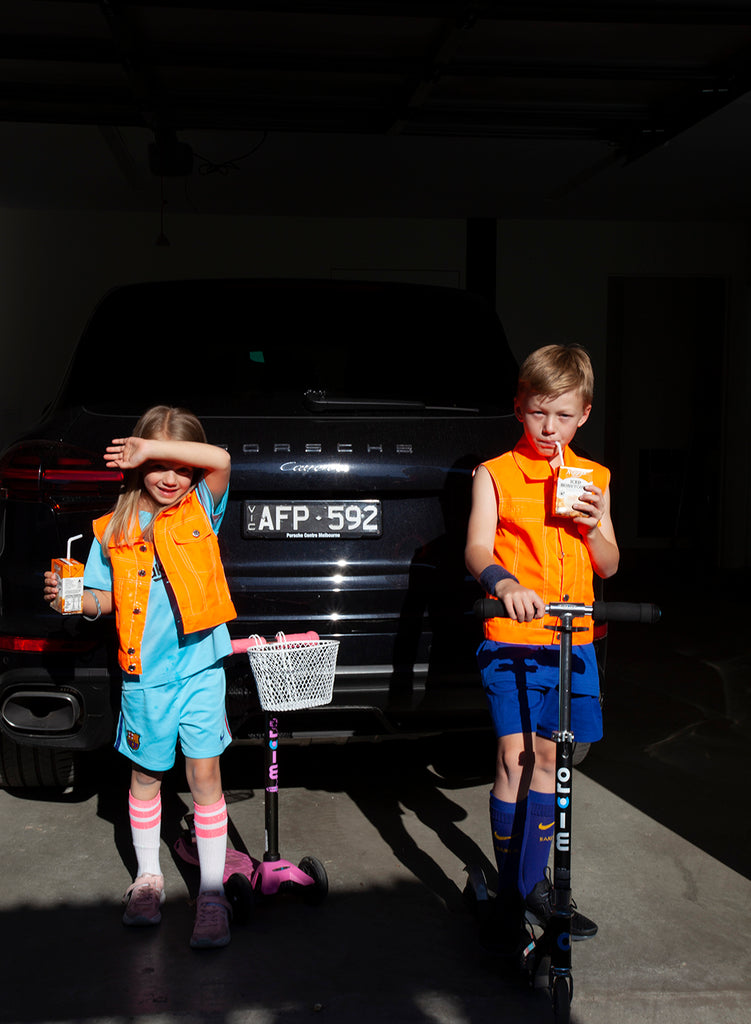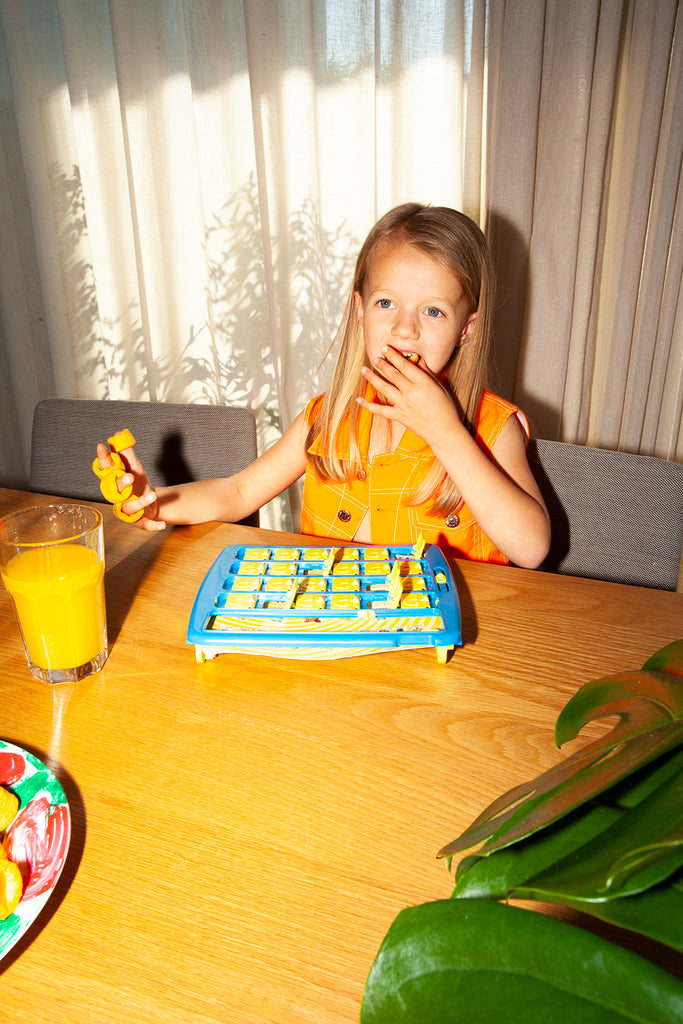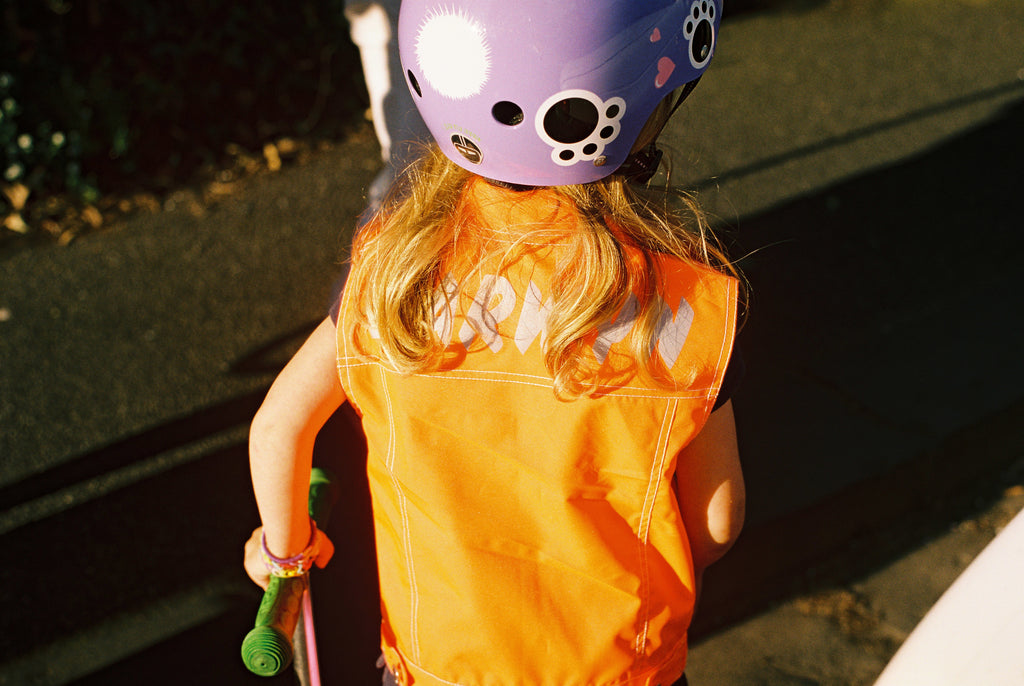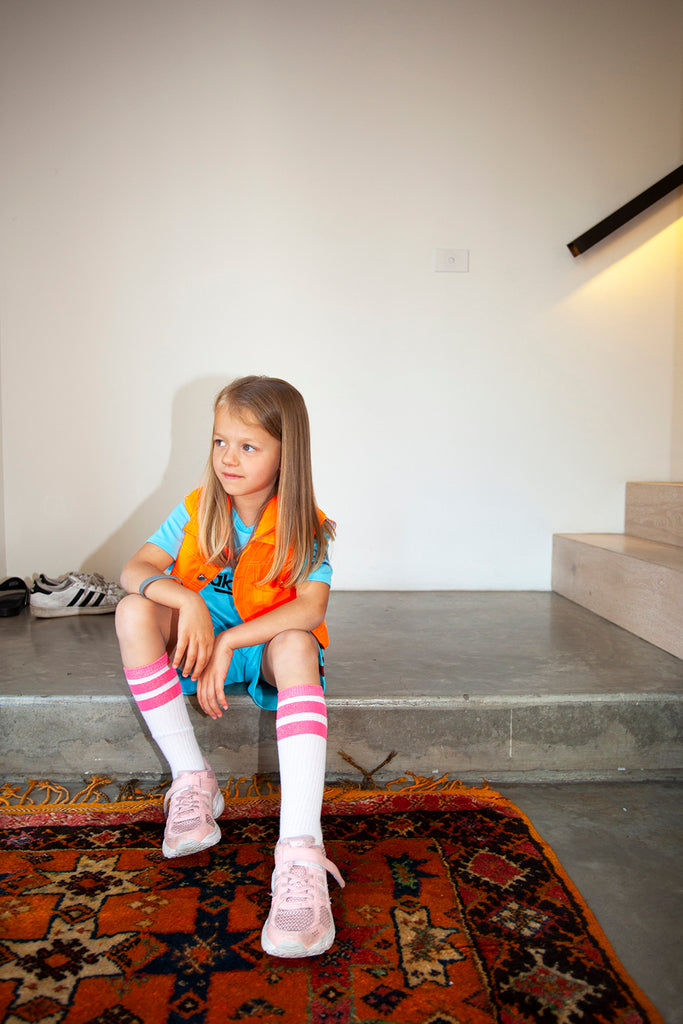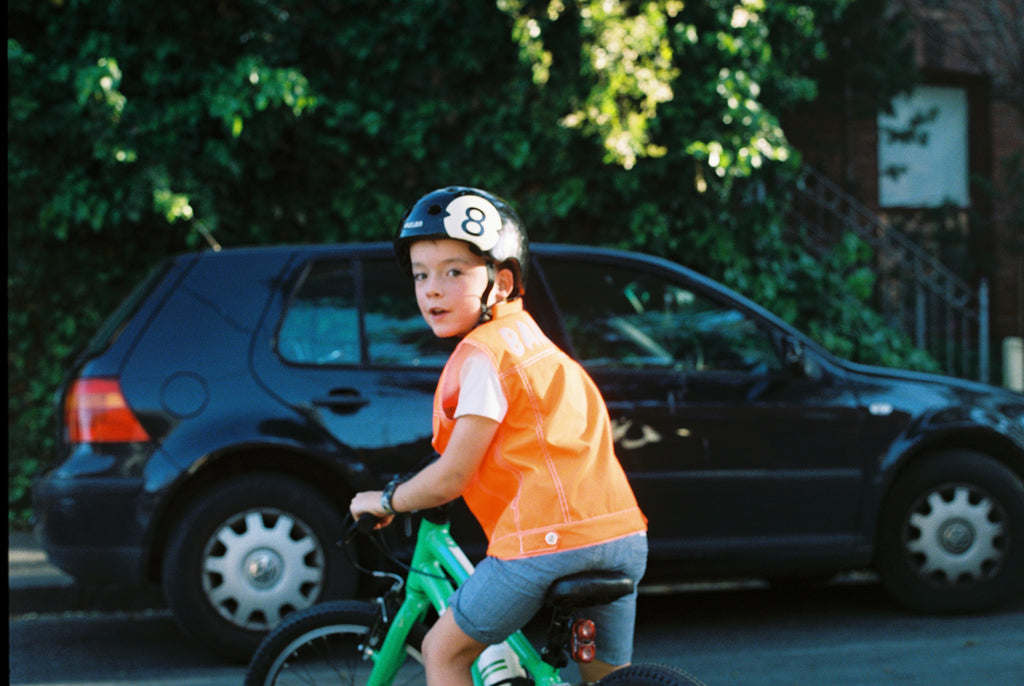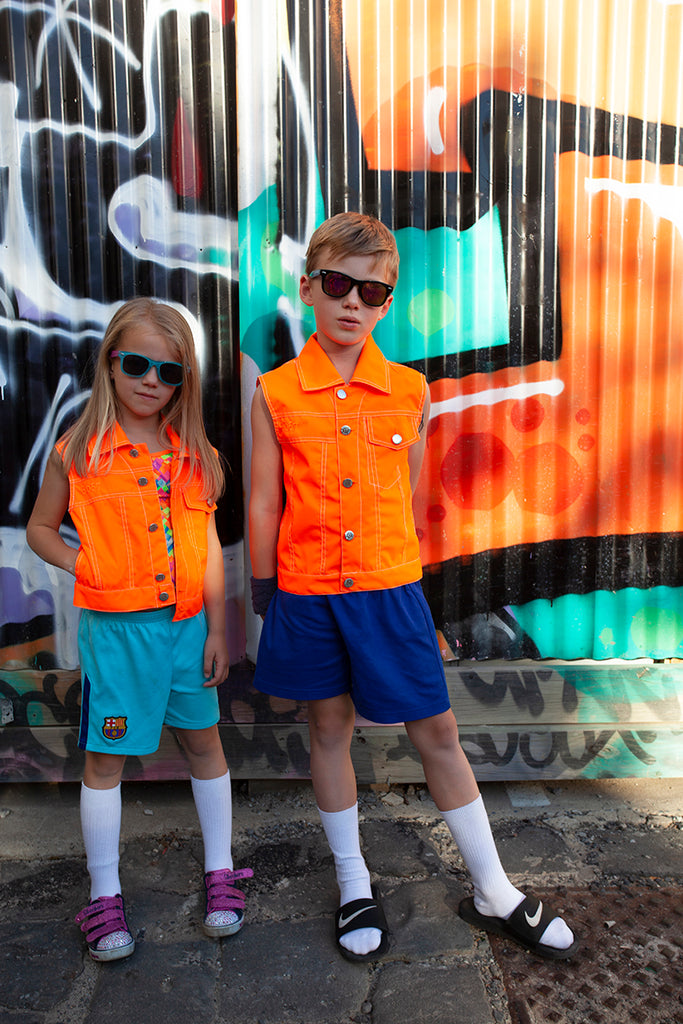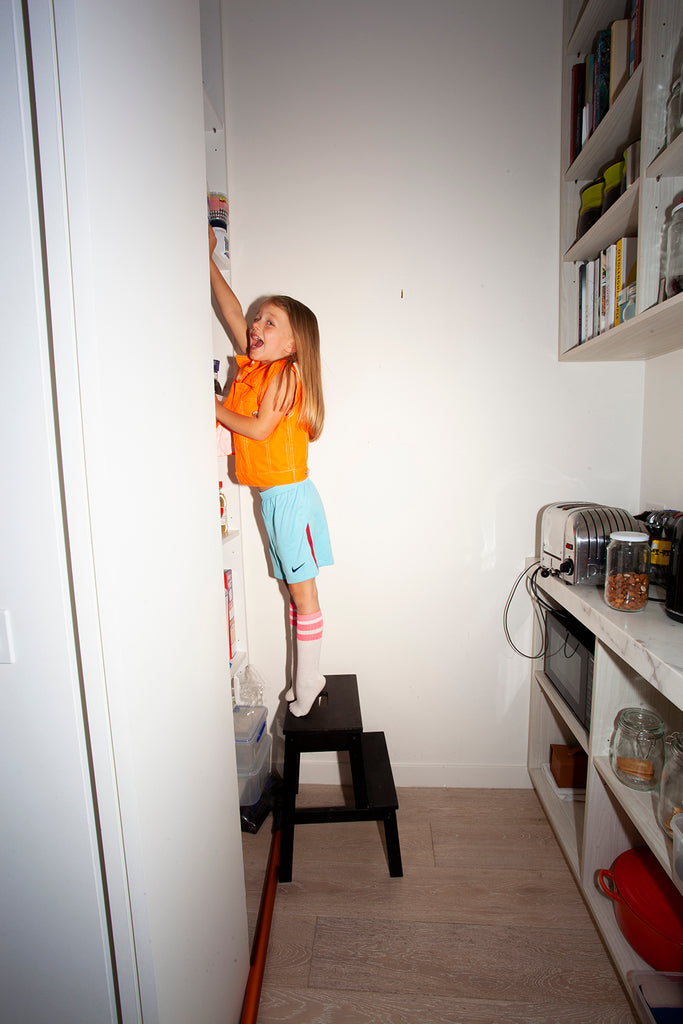 Jnr Street Vest
Fabric/ PU-coated Polyester Oxford w. Reflective Transfer
Characteristics/ Kids riding vest, tailored with twin needle contrast stitching.
Vests manufactured and embroidered in Brunswick and reflective transfers pressed in a Brunswick East bedroom. 
Embroidery reads '3057', where the design was developed and tested, and buttons are custom tBab. 
Get in touch for size dims or to try on a sample. 
For some guidance, S has been fit on kids aged 2-6, M on kids aged 5-8 and L on kids aged 7-11. 
Fit/ Fit based on being worn over a tee or other garment. Mary wears S (please note waistband has been raised by 4cm since this photoshoot), Jeremiah wears M.
Care/ Wash in cold water separately, dry flat in shade. Do not bleach, do not tumble dry. Reflective beads sensitive to stain-remover and harsh cleaning products so only wash with soap. Does not remove retro-reflective qualities, but affects glue-top layer and longevity.
MADE IN MELBOURNE